Lovin' it outside!
Finally we are having some nice weather...
dont blink tho...forecasting SNOW for Sunday night...Welcome to a blogger in Alberta! they joke about not blinking because Alberta weather changes so fast!
Cynnder and filly are doing super well! Poor lil thing is still nameless...nothing is just popping out at me as the "perfect name" so hence she is still called 'filly'.
Her hind legs have really strengthened up a ton in 1 day, looking at these pics I can't belive how much she was 'down' on her back legs...today she is standing up nice and upright, so it shows that she is getting stronger each day!
Been really busy scrappin, the ES team has really laid on the kits Im 10 Lo's behind! ACK...
And I entered the
Ultimate Digi-Scrapper 2006 Challenge
!

its starts May 1st Im so excited...tons of prizes, and tons of entrants, like over 350 I think was the final count..Basically its like survior, and they have a SWEET panel of judges, who will go through all the LO's and pick the ones that advance from round to round...so thats gonna keep me busy too, plus the 2 family photoshoots, and once my income tax comes back, ordering the alien bees...im gonna be a busy lady the next while...
never a dull moment, last week, my dog got porcupine quills in his nose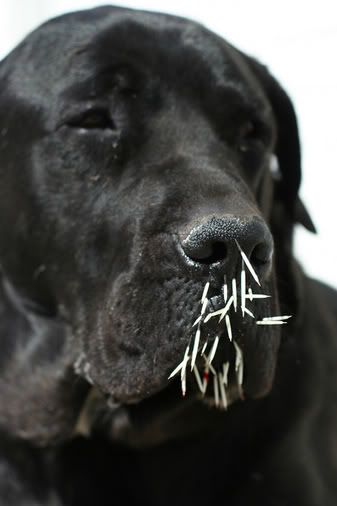 that was tuesday.
Wednesday the Filly was born, today is Saturday and our well pump is going, I have had water on and off all day...and Dean is outta town camping..boy will he be glad to come home to a house with no water! LOL....life...what can ya do?